Expected Viewing distance of JALITE AAA Exit signs
Safety signs are designed to convey important information and warnings to individuals in various environments. The viewing distance for safety signs depends on several factors, including the size of the sign, the graphical symbol elements and their size within the shape of the safety sign, and the environment in which the sign is placed.
The expected viewing distance of a safety sign is described according to the Z factor. The Z factor is the ratio of the viewing distance divided by the sign height (graphical symbol height plus geometric shape according to ISO 7010 image) - Direct line of sight.
Viewing distance by sign size (millimeters)
100 Lux vertical illumination (meters)
(Z factor ISO 3864-1 = 170)
5 Lux vertical illumination (meters)
(Z factor ISO 3864-1 = 170)
200 x 400
34
19
250 x 500
42.5
23.75
300 x 600
51
28.5
400 x 800
68
38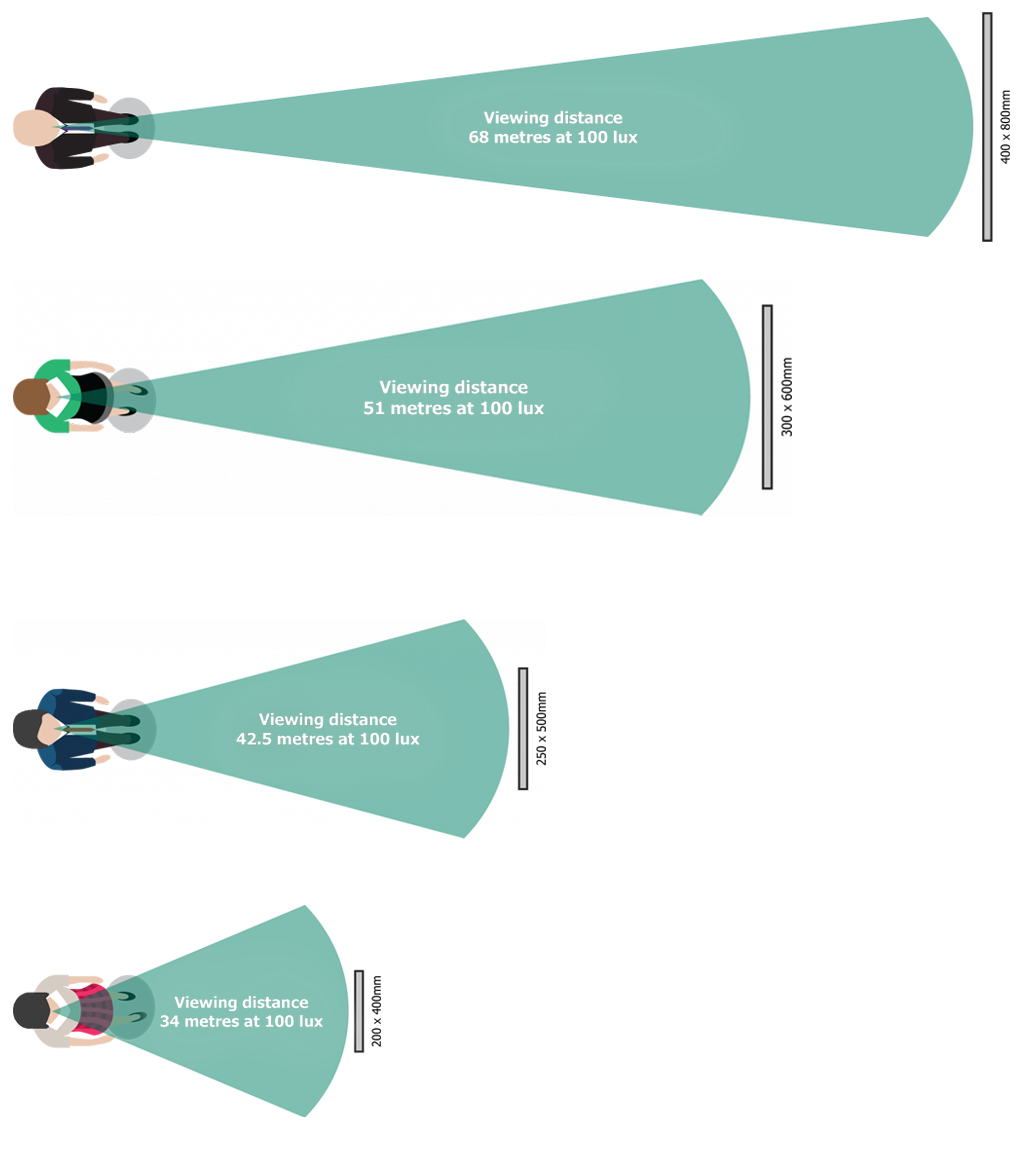 Click here for more information on BS ISO 3864-1:2011
Click here for more information on BS EN ISO 7010:2020