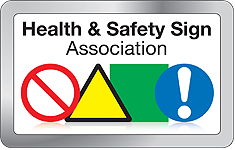 The Heath & Safety Sign Association - HSSA was formed with the purpose of educating the nation on signage legislation, in order to improve health and safety for everyone. With members from some of the largest signage companies in the country, the HSSA keep up to date with any legislative changes that may happen within the UK.
HSSA has two basic aims as follows
create greater safety through the proper use of safety and other statutory signs.
develop and maintain industry standards and act as an industry voice to those formulating standards and legislation internationally.
Not only do the HSSA aim to keep you clued up on the legislative side of signage, they also ensure that all of their own signage conforms to the required standards. This means you can rest assured, knowing your signage will be compliant.