Fire Control Symbols (FCS)
Fire Control Plan symbol signs are available from JALITE with full Class C luminance performance providing highly visible markings for fire control equipment in case of emergency.
JALITE Fire Control Plan Symbols (FCS) are signs relating to symbols for fire control plans and fire equipment location. The symbols are to be used in accordance with ISO 17631. Safety related signs are manufactured on photoluminescent material as required by standards and regulators for the marine industry.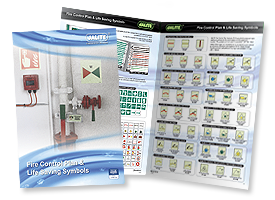 visit our JALITE dedicated Marine website www.jalitemarine.com